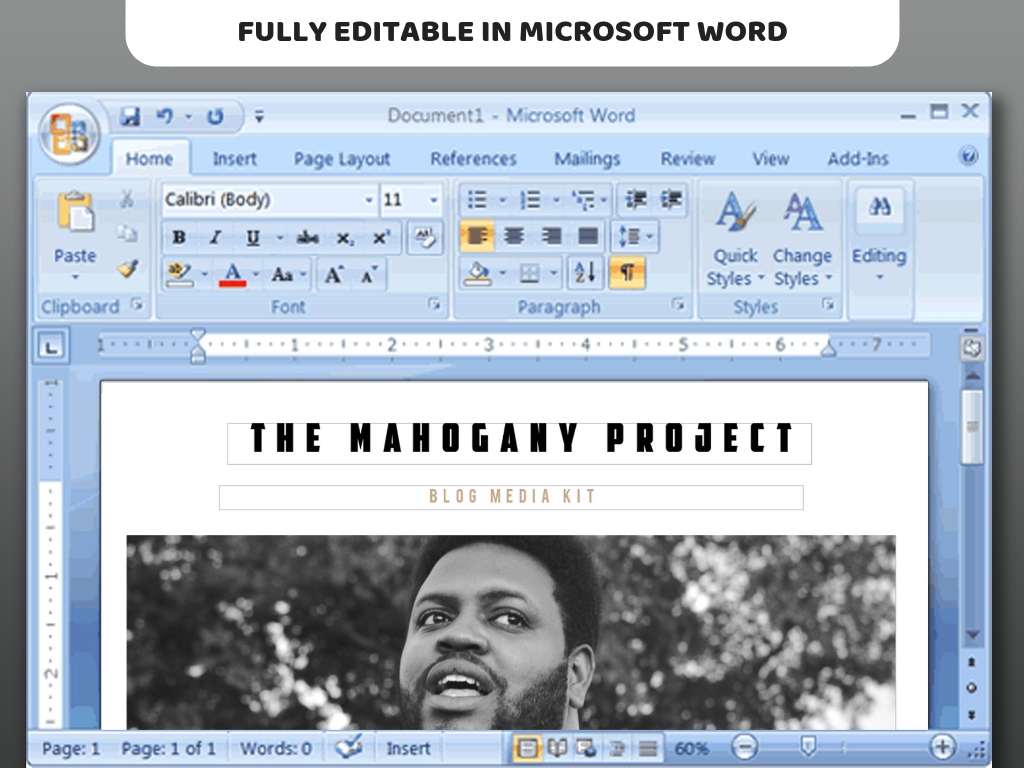 If you're a blogger who wants to work with brands, you need a media kit.
FIRST, WHAT IS A MEDIA KIT?
A media kit is a way to share basic information and key statistics about your blog with potential partners and advertisers.
In the blogger world, it helps brands and prospective collaborators learn about your blog, from a metrics perspective. The people you share your media kit with want to see how working with you benefits them. They want to know how many more people could possibly engage with their messaging due to their collaboration with you. They also want to know what that collaboration will cost them.
SECOND, WHAT GOES IN THE MEDIA KIT?
1. WHO. Marketers want to know who you are and what your blog is about. They want to know if you create content that either or both they and their audiences find valuable.
2. HOW MANY. Include the type of results advertisers can expect by working with you. Use stats to illustrate the numeric impact that working with you offers. Include metrics like:
Follow Count (subscribers, social media, etc..)

Monthly Page Views

Monthly Unique Visitors

Insights about your audience (i.e. women between 18 and 24 years old)

Persuasive Metrics (i.e. amount of shares per post, percentage of increase in monthly followers over a time period, etc.)
3. WHAT. This is where you describe the options that advertisers have for collaborating with you. List the deliverables (i.e. banner ads, sponsored posts, mentions on videos, giveaways, etc…)
4. HOW MUCH $$$. This is where you describe the cost to advertisers.
5. WHY. But from the perspective of someone who's worked with you. If you've got testimonials about your business, include them.
6. HOW TO GET STARTED. Last but not least, don't forget to include contact info so that the brand can easily reach out to you.
THIRD, MAKE SURE IT LOOKS POPPIN'!
As you can see, a media kit a full of important information about you and your blog, but sadly, if it doesn't look good, then it won't grab the attention of your prospective sponsors, and they won't read it! You're going to want to include photos from your recent social media posts. If your have worked with brands in the past, including photos from those collaborations would be a great way for future advertisers to get a feel for what they can expect to see from you..
Are you ready to start creating your very own media kit, but you still aren't quite sure where to start? Don't worry. I've got you covered.
Download Free Media Kit Template here.
This template includes two page layouts: one to feature your sponsorship prices and the other for listing key statistics to briefly describe yourself and your blog. Each layout is supplied in both Adobe Illustrator and Microsoft Word formats. Both layouts include an editable banner image.
Free License
Feel free to download and use this item for both personal and commercial projects with attribution back to Love's Apprentice. Please note:
Attribution is required for free items. For a non-attribution license, please purchase the full version.